Emotional moment Christian Atsu's wife couldn't read tribute at his funeral (WATCH)
Fans, family and friends of Christian Atsu have been brought to tears again over the funeral rites for the late Ghanaian footballer.
The final funeral for the former Black Stars winger who lost his life in the devastating earthquake in Turkey in February 2023, has been held today at the State House, Accra forecourt.
At the funeral attended by H.E Nana Addo, Former President John Mahama, Vice President Dr Bawumia, among other dignitaries, tears were brought to many as Christian Atsu's wife was called to read her tribute to her late husband.
Marie-Claire Rupio, who has been married to the Ghanaian footballer for about 11 years, became inconsolable after she was called to read her tribute to the late footballer.
After Approaching the pulpit, the mother of three became emotional and was unable to read it out as she sobs whilst she attempts to. In the video below, she had to excuse herself for the tribute to read on her behalf.
Part of the tribute reads: « You are always on my side. You were always so full of life « You seemed to be immortal. Your smile, your love, I see you in our children's smile.«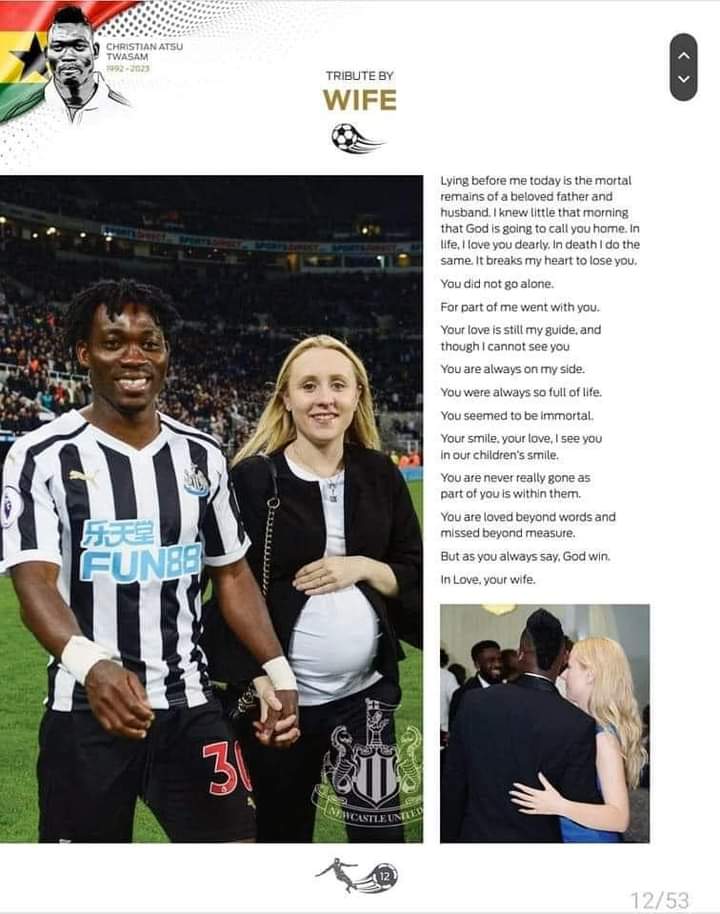 Christian Atsu was survived by three children. Atsu was confirmed dead on Saturday, February 18, 2023, after his lifeless body was pulled out of the rubble in the wake of the earthquake in Turkey.
See more photos and videos from the funeral below.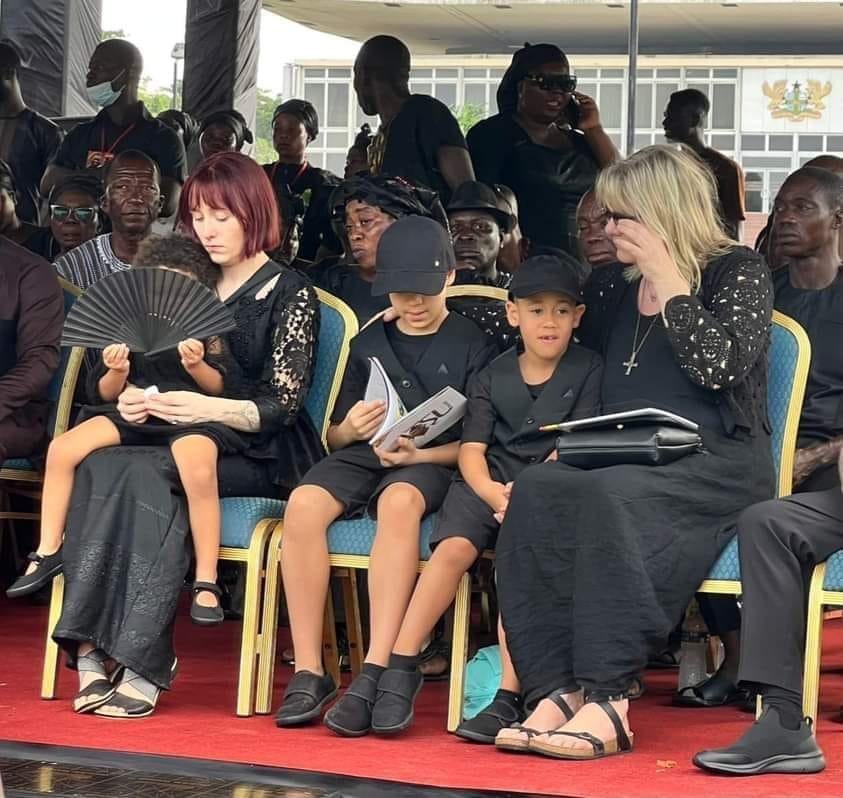 Pulse