In the quest to inspire the next generation of change-makers, who are passionate about impacting lives and changing the narrative, the highly anticipated awards ceremony is expected to host Honorees and Awardees from about a dozen different countries on October 28, 2023, at the Labadi Beach hotel, Accra.
Miss Osei Vera Boateng is a nurse and a philanthropist who is the Founder and CEO of V&B Charity Foundation GH and also a foster mother for some orphans in Ghana.
V&B Charity Foundation is a non-profit organization established in 2021, and headed by Miss Grace Woman Bless (CEO) with the vision of helping, educating, training, and inspiring the less privileged.
Miss Grace Woman Bless, is a selfless person who during her early childhood went through many rejections, and loneliness and by the mighty grace of God came through.
After this, she wishes to use her organization to reach out to people who are going through life challenges and have impacted thousands of lives through its vision.
The Honorary Awards are given to honor distinctive works of service, humanitarian impacts, consistency, excellence in leadership and performance, personal accomplishments, commitment to sharing knowledge, lifetime achievements, and the ability to challenge the status quo.
Below is the list of Honorees to be celebrated and honored alongside Miss Osei Vera Boateng this year at the Humanitarian Awards Global 2023.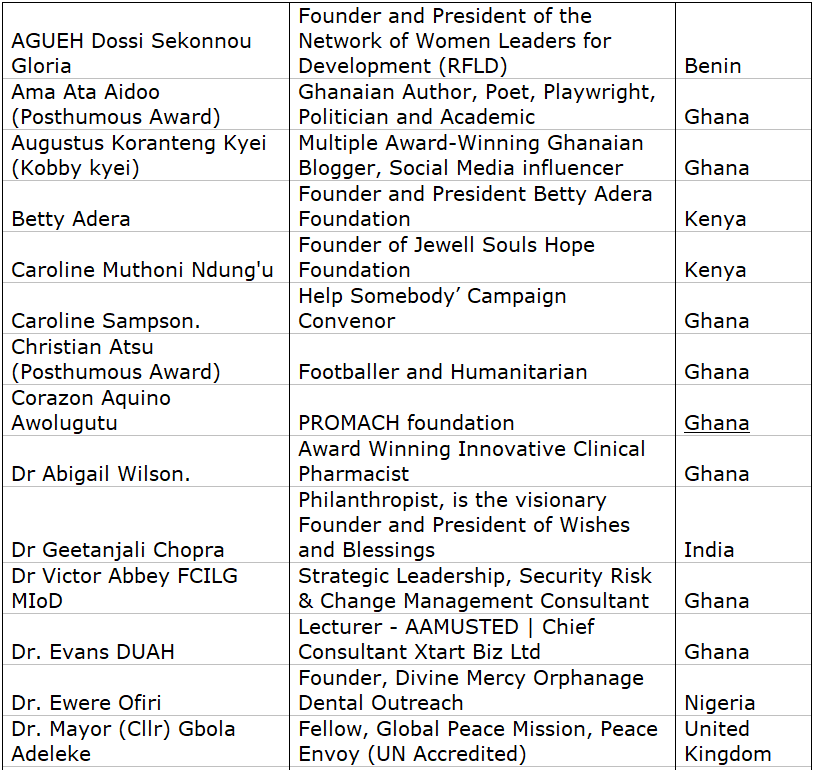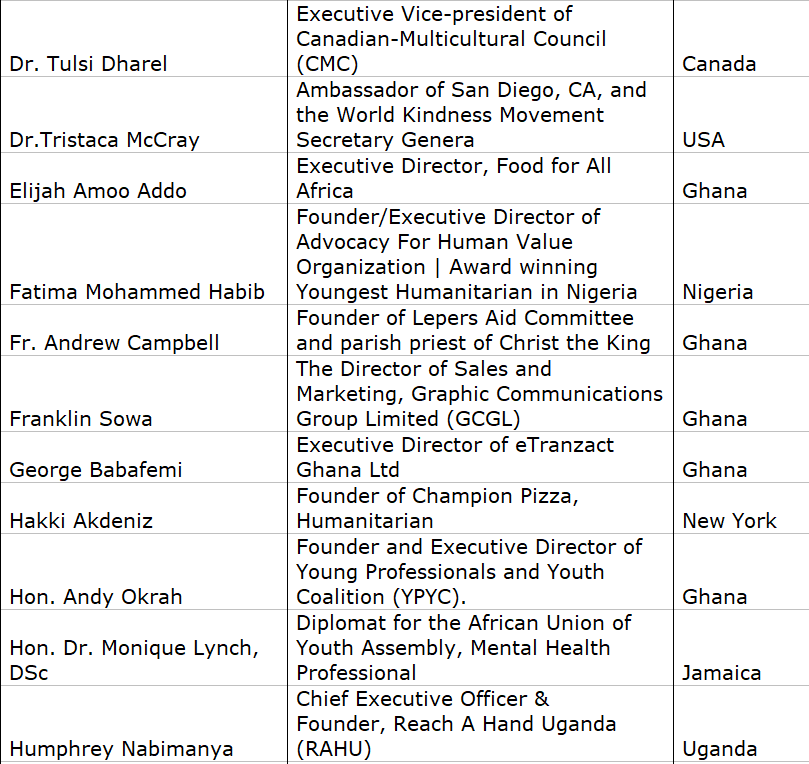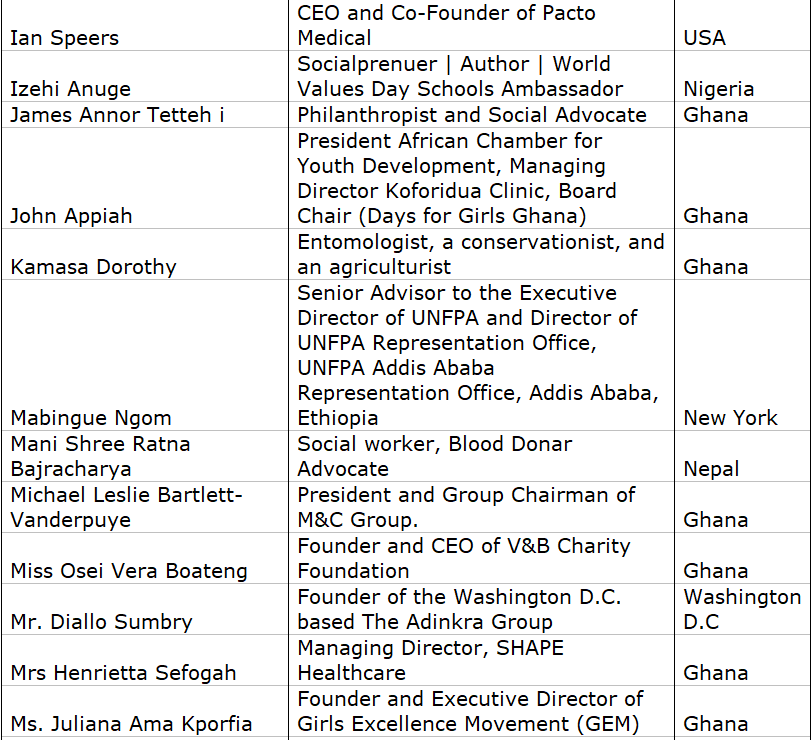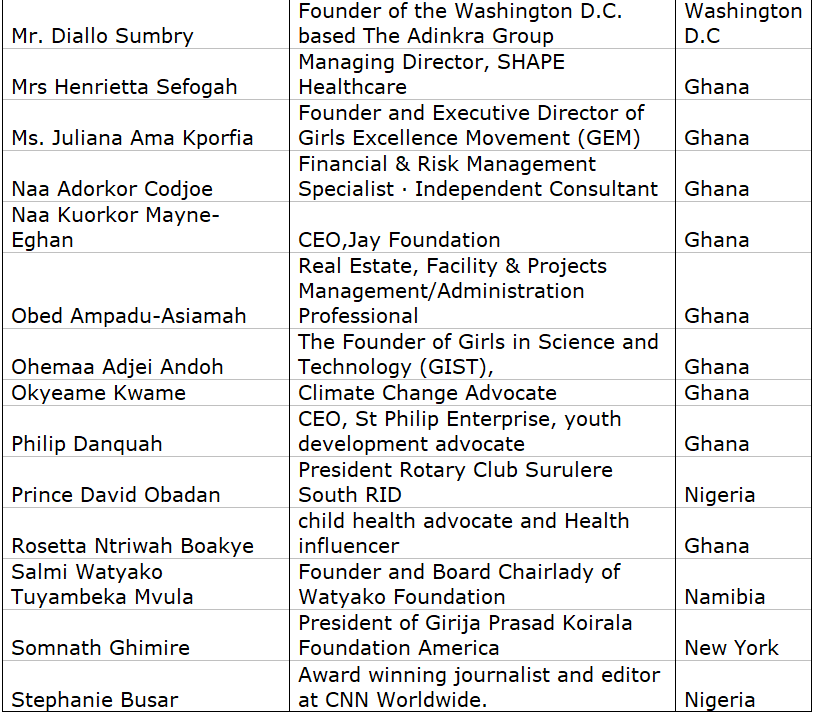 Pulse